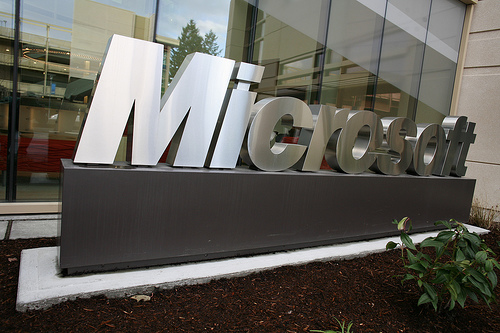 Tech giant Microsoft (NASDAQ: MSFT) confirmed this week it will no longer collect mapping data through Bing Maps, according to Re/code, but instead, sell their maps division data to Uber. Although in the past Microsoft has mapped its own data through the use of 3-D images and other technological means, the company will now source that information through partners. 
"Over the past year, we have taken many actions to focus the company's efforts around our core business strategy," Microsoft said in a statement, according to Re/code. "In keeping with these efforts, we will no longer collect mapping imagery ourselves, and instead will continue to partner with premium content and imagery providers for underlying data while concentrating our resources on the core user experience. With this decision, we will transfer many of our imagery acquisition operations to Uber."
Uber has been making strides recently to expand its mapping department, a core function of the ride-sharing application. 
"Mapping is at the heart of what makes Uber great," Uber said in a statement, according to Re/code. "So we'll continue to work with partners, as well as invest in our own technology, to build the best possible experience for riders and drivers."
For more business and financial news, click here.