TerraForm Power Inc. (NASDAQ:TERP) was one of the first yieldcos, opening up a new financing source for renewable energy projects in the U.S. But after the bankruptcy of the company's sponsor, SunEdison, it suspended its dividend, and has since been trying to break free from the drag of its parent's troubles.
While TerraForm Power may not have performed as well as hoped on the market, some yieldcos are worth investors' consideration heading into 2017. 8point3 Energy Partners LP (NASDAQ:CAFD), NextEra Energy Partners LP (NYSE:NRP), and NRG Yield, Inc. (NYSE:NYLD) top the list.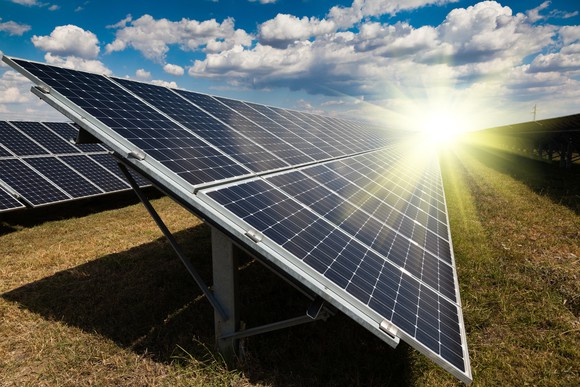 8point3 Energy Partners
Last year, SunPower and First Solar launched 8point3 Energy Partners to buy and own solar projects they developed. The fact that only solar projects are included in the yieldco means there's stability in cash flows, because the sun is very consistent year to year.
Despite this consistency, the market hasn't appreciated 8point3 Energy Partners' shares, with the result that their dividend is yielding 7.8% today. That's both attractive to investors and problematic for 8point3 Energy Partners. If the company wants to sell shares to buy projects in the next year, it may need the promise of higher returns on investment, or even have to add leverage on a project level. In short, it will be harder to buy projects in the future and add to the dividend.
For at least the next year, it appears that we can expect dividend growth of around 15%, but that...
More