@Patrick33 posted an options strategy for investing in Ford $F stock.
At the current price and to include the already announced special dividend you will earn a 6.3% dividend yield. By adding a one year covered call at $12 (you are buying now for $11.50), you get another $.70 per share or another 6%. In total you get a 12.3% yield this year and your only risk is that the long term value will go below $11.50.
I sure think the risk / reward is very reasonable and in fact the long term outlook to me would be more likely to enjoy capital appreciation vs further price degradation.
The stock is a roller coaster with more downs than ups in the last few years but you can still make a very nice return with reasonable risk, especially if you don't need to sell it in the short term.
F:
$F
, Ford Motor Company / H1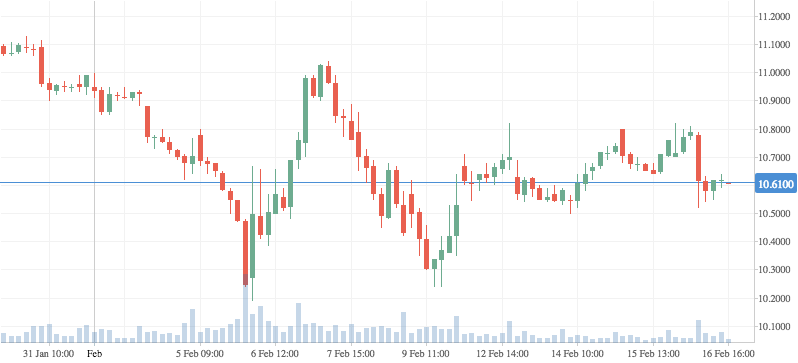 Right now, $GM, $FCAU and $CAT are darlings. $F is out of favor. Time to consider the underdog Ford.