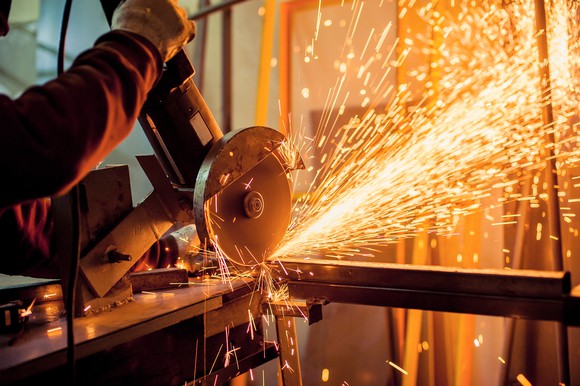 Investors in industrials giants Caterpillar Inc. (NYSE:CAT) and ABB Ltd. (NYSE:ABB) must be a happy lot this year, what with both stocks staging remarkable comebacks after a morbid 2015: Caterpillar is up almost 38% and ABB 19% this year as of this writing. Interestingly, though, both stocks might've ended the year with similar gains had ABB not reversed course even as Caterpillar inched higher until about two months ago.
So why did ABB's shares suddenly lose favor with investors,and what's propelling Caterpillar higher? More importantly, which among the two stocks should investors buy today?
The challenges facing Caterpillar and ABB
Though both are industrial companies, Caterpillar and ABB are into diverse businesses and face different challenges and opportunities. As the world's largest manufacturer of construction machinery, mining equipment, and gas turbines and engines, Caterpillar is into a highly cyclical business. The commodities bubble brought the mining industry to a standstill, hitting Caterpillar's fortunes hard. The downturn has lasted longer than expected, and Caterpillar is still struggling to grow its resource industries (mining equipment) business.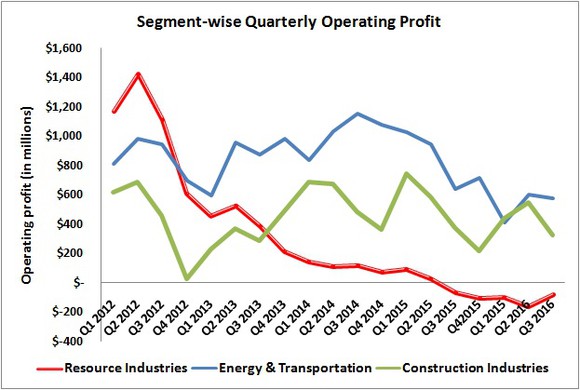 This year's oil price shock came as a fresh blow to Caterpillar and sent sales from its energy and transportation division tumbling. The market, however, saw a silver lining as key commodities like iron ore bounced back. The optimism among investors hit a whole new level after Donald Trump's victory in anticipation of renewed infrastructure spending in the U.S.
In contrast, ABB shares were holding up well until about late October after the Switzerland-based company reported 13% decline in its third-quarter orders, blaming Brexit. Unlike Caterpillar, Trump's victory did little to renew investors' faith in ABB as it's more of a defensive industrial company that primarily serves resilient industries like utilities through...
More