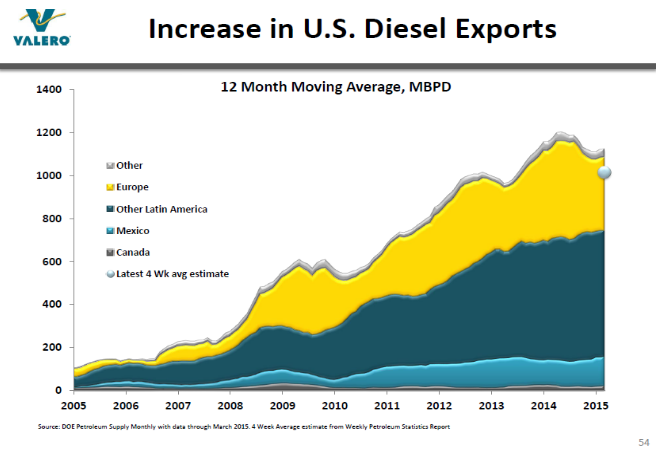 Source: Valero Energy Corporation Presentation
European and [especially] Latin American markets have been a major source of demand growth for American diesel imports, helping turn the United States into a net exporter of refined petroleum products.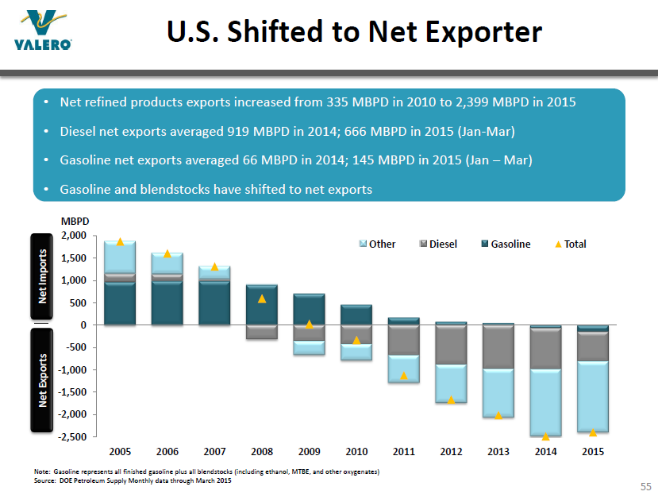 Source: Valero Energy Corporation Presentation
Surging gasoline exports has helped out enormously as well.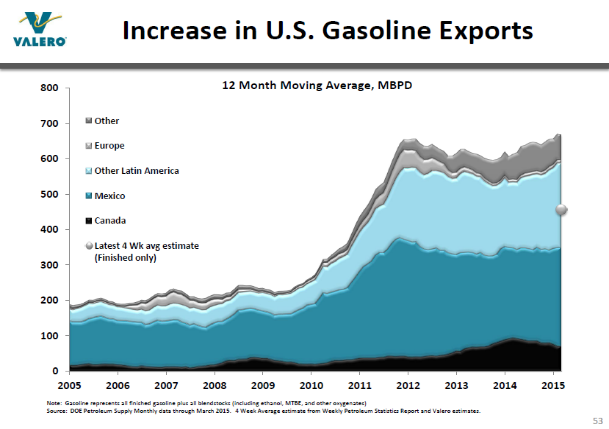 Source: Valero Energy Corporation Presentation
Strong international demand growth and competitive feedstock prices due to the North American energy revolution allowed American refineries to be very competitive in the global market, justifying expanding refinery and export capacity. American refiners can buy WTI at a discount to Brent, refined it into gasoline, diesel, and jet fuel, then sell those products at Brent-linked prices in international and some North American markets [like California]. This is why American refiners have been tearing it up over the past several years, with Valero Energy Corporation (NYSE:VLO) up 222.63% over the past five years, Marathon Petroleum Corporation (NYSE:MPC) is up 173.19% over the past four years, and Phillips 66 (NYSE:PSX) is up 112.26% over the past three years and a couple months. All of those returns have vastly outpaced the S&P 500. 
Disclosure: Callum Turcan, the author, does not own any of the companies mentioned above. Always do your own due diligence before investing.