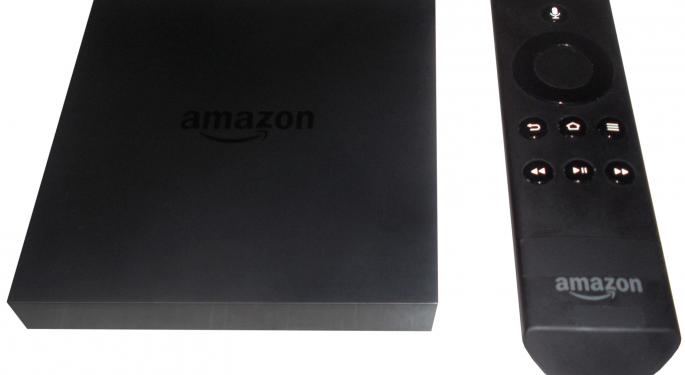 Wedbush's Michael Pachter believes Amazon.com, Inc. AMZN has "found several ways to compete" with Netflix, Inc. NFLX
Changing Strategy
"In September of 2016, Amazon began offering its domestic customers a standalone video subscription (separate from Prime) on a pay-as-you-go basis for $8.99 monthly, for a total annual cost of $107.88 compared to its annual subscription cost of $99," the analyst mentioned.
However, without any explanation or prior notice, the company seems to have discontinued this standalone offering, while turning its focus to leveraging its video offering to acquire additional full-year Prime memberships.
Pachter stated, "Amazon is now using a select offering of comedies, documentaries, children's shows, and other content to lure non-members into in full Prime subscriptions by offering the first episode for free with advertisements."
Content Wars
The analyst believes that making "Chappelle's Show – The Complete Series" available for free, Amazon is attempting to compete with Netflix in the mostly untapped SVOD segment, given that the latter company recently spent $60 million to acquire three one-hour exclusives from Dave Chappelle.
"Additionally, we think that Amazon's heightened focus on content spending, particularly for Originals, is a shot across Netflix's bow, as is its recent international expansion," Pachter said.
International Expansion
The analyst estimated that Amazon spent $3.5 billion on content in 2016, while Netflix spent twice that amount, delivering content to 200 countries, as compared to the five countries for Amazon for a large part of 2016.
"We expect Amazon will grow its spending on video content by $500 million or more annually for the next several years domestically, plus spending an additional $1 billion on international original content," Pachter added.
Image Credit: By Ixfd64 (Own work) [CC BY-SA 3.0], via Wikimedia Commons
© 2016 Benzinga.com. Benzinga does not provide investment advice. All rights reserved.