If you're looking for cheap biotech stocks to buy going into the new year, you're in luck. Shares of Celgene (NASDAQ:CELG), Incyte (NASDAQ:INCY), and Ionis Pharmaceuticals (NASDAQ:IONS) are far less expensive than they appear on the surface.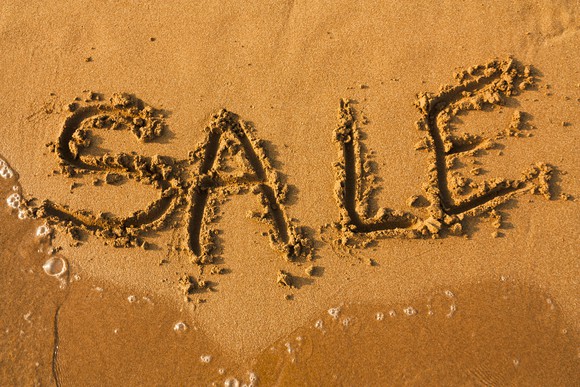 These biotechs sport traditional valuation metrics, such as PE ratios, that most stock screeners pass up. A peek under the hood, though, reveals some serious growth engines ready to create real wealth for your portfolio.
1. Celgene
With its shares trading at about 43.9 times trailing earnings, you might think I shoved this biotech stock in the wrong slot. It's not a typo. Wall Street expects this oncology leader's bottom line to grow at an annual rate of 22.6% over the next five years, which is a couple of percentage points slower than investors have enjoyed over the past five years.
Celgene's single largest growth driver is its well established multiple myeloma therapy, Revlimid. The company has deftly expanded its approved use beyond its main indication, and sales growth has been impressive. Third-quarter Revlimid sales rose 30% over the previous-year period to an annualized run rate of $7.56 billion, and management upped next year's forecast to more than $8 billion. Sales of Revlimid's follow-up drug, Pomalyst, are also catching on, with year-over-year sales growth of 33% in the third quarter to a $1.36 billion run rate.
Perhaps the most encouraging product in Celgene's line-up is its first foray into the anti-inflammatory space, Otezla. Launched in 2014, the psoriasis pills have quickly eaten into entrenched injectables' share of the vast psoriasis population, with third-quarter sales that nearly doubled over the previous-year period to a $1.10 billion run rate.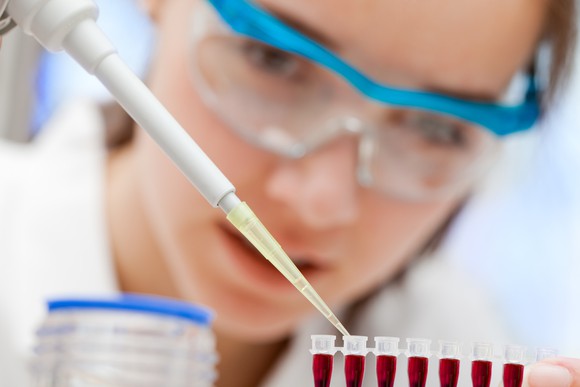 Soaring sales of its commercial-stage products alone make this biotech seem like a bargain, but there's more to like further ahead. Its clinical-stage pipeline is second to none. With acquired assets such as multiple sclerosis and ulcerative colitis hopeful ozanimod, and collaboration agreements with more...
More