It's been a rotten year for Gilead Sciences (NASDAQ:GILD) shareholders. The biotech stock is down over 25% in 2016. Sales for hepatitis C virus (HCV) drugs Harvoni and Sovaldi are dropping like a brick. This sales trend appears likely to continue into the new year. Could 2017 be Gilead's worst year yet?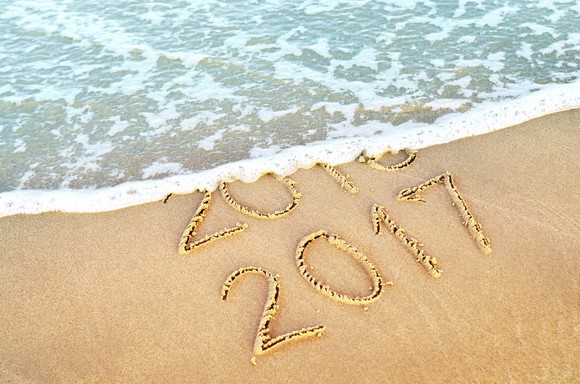 Bad-news biotech
Gilead Sciences has experienced more than its share of bad news this year. The negative impact of the biotech's HCV franchise implosion shouldn't be understated. In just the first nine months of 2016, Gilead's sales from the two drugs dropped over $3.3 billion.
When a biotech's existing drugs begin to falter, the company typically turns to its pipeline. Unfortunately for Gilead, several of its potential pipeline candidates flopped this year. Just a few days into January, the company canceled a mid-stage study of simtuzumab in treating idiopathic pulmonary fibrosis.
In September ,Gilead terminated another clinical study -- a phase 2/3 trial evaluating anti-MMP9 antibody GS-5745 in treating ulcerative colitis. The company later threw in the towel on another phase 2/3 study of GS-5745 in treating Crohn's disease.
Gilead stopped all development for simtuzumab in November after disappointing results in clinical studies of the monoclonal antibody in treating primary sclerosing cholangitis and nonalcoholic steatohepatitis (NASH). The biotech also ended a study of experimental heart drug eleclazine in treating ventricular tachycardia and ventricular...
More