Hockey great Wayne Gretzsky famously said: "I skate to where the puck is going to be, not where it has been." I think the concept definitely applies to investing in dividend stocks. Don't just look at the stocks with the highest dividends now. Try to identify the ones that could have the best dividends down the road.
Amgen (NASDAQ:AMGN), AbbVie (NYSE:ABBV), and Johnson & Johnson (NYSE:JNJ) are three big pharma stocks with the fastest-growing dividends over the past three years. Could these be the best dividend stocks of the future?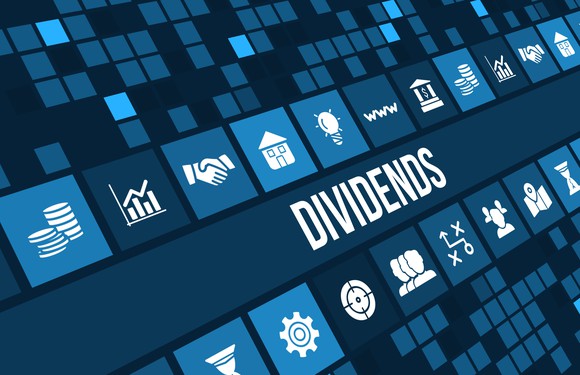 Big biotech with a big dividend
Amgen initiated its dividend program in 2011. At the beginning of 2014, the big biotech paid a quarterly dividend of $0.61 per share. As of this year, Amgen's quarterly dividend stood at $1.00 per share -- an increase of nearly 64% in just three years.
This fast growth isn't likely to end anytime soon. Amgen recently announced yet another dividend hike of 15% effective in the first quarter of 2017. The company uses less than 38% of its earnings to pay dividends, so there's room for even more increases down the road.
Let's suppose you bought Amgen shares now and held on to them for 10 years. If the company keeps increasing its dividend by 15% per year during that period, by 2027 you'd be receiving quarterly dividends of more than $4 per share. That would reflect a yield of roughly 11% on your initial investment assuming no dividends were reinvested during the period.
Top-selling drug and a top-paying dividend
When AbbVie was spun off by Abbott Labs in 2013, the company inherited one of the biggest blockbuster drugs in...
More