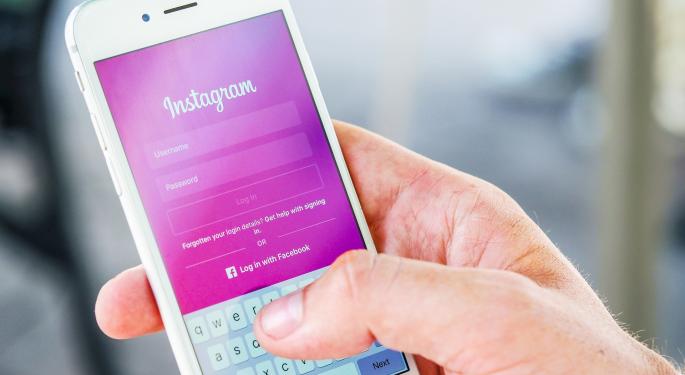 Popular social media platform Instagram hit a big milestone this week when it eclipsed the 600 million monthly active user (MAU) mark. Those numbers put Instagram in elite company in the social media world, but the platform still has a ways to go before it threatens Facebook Inc FB's position as the king of social media.
Here's how Instagram, Facebook, Snapchat and Twitter Inc TWTR size up to each other these days, according to data from Statista.
MAU
Facebook: 1.79 billion.
Instagram: 600 million.
Twitter: 317 million.
Snapchat: 150 million.
DAU
Facebook: 1.18 billion.
Instagram: 300 million.
Twitter: 100 million.
Snapchat: 60 million.
2016 MAU Growth
Snapchat: +67.2 percent.
Instagram: +50.0 percent.
Facebook: +15.7 percent.
Twitter: +3.2 percent.
2017 Projected Ad Revenue
Facebook: ~$10.0 billion.
Instagram: ~$5.3 billion.
Twitter: ~$2.54 billion.
Snapchat: ~$935 million.
2017 Projected Ad Revenue Growth
Snapchat: +155 percent.
Instagram: +65 percent.
Twitter: +32 percent.
Facebook: +13 percent.
As the numbers suggest, Facebook still has a dominant lead in the social media space. However, in terms of growth rates, top competitors Snapchat and Instagram are closing the gap. Luckily for Facebook investors, all of the Instagram platform's profits go in Facebook's pockets as well.
© 2016 Benzinga.com. Benzinga does not provide investment advice. All rights reserved.