When an entire sector goes on sale it tends to create bargains. There's no doubt that the biotech sector has the blue-light special flashing right now, as it has massively underperformed the S&P 500 year to date. Knowing that, we asked a team of healthcare contributors to highlight a biotech stock that they think is a smart buy as we head into 2017. Read on to see why they picked Trevena (NASDAQ:TRVN), Ligand Pharmaceuticals (NASDAQ:LGND), ACADIA Pharmaceuticals (NASDAQ:ACAD), and Geron (NASDAQ:GERN).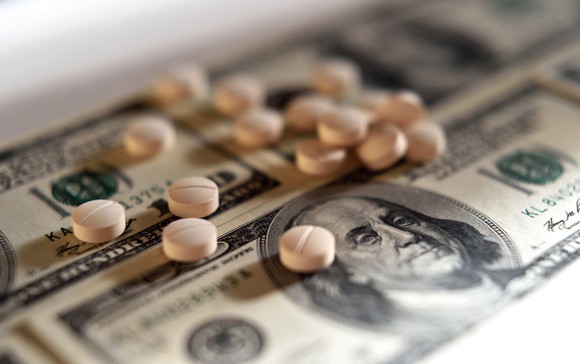 This clinical-stage biotech could shine in the new year
George Budwell (Trevena): The clinical-stage biotech Trevena is set to release top-line results from two phase 3 studies (APOLLO-1 and APOLLO-2) for its lead drug candidate, oliceridine, in the first quarter of 2017. The short story is that oliceridine is an injected drug indicated for the treatment of moderate to severe pain in a post-surgical setting.
This experimental drug is worth a deeper dive right now because the acute pain market is massive (more than $11 billion in just the U.S.), and there's a desperate need for viable alternatives to highly addictive drugs like morphine. In other words, this particular drug market has all the factors in place to potentially produce a highly lucrative product.
Now, the first thing to understand about oliceridine's ongoing studies is that the primary endpoint for both trials is the drug's ability to outperform placebo as a pain reliever -- a feat it has performed in spades in its mid-stage trials that even led to a breakthrough therapy designation from the FDA last February. So I'm willing to go out on a limb here and say that oliceridine will most likely hit the mark in each trial in terms of its primary endpoint. Pain relievers, after all, either work or they don't, and all the evidence so far clearly suggests that oliceridine is indeed an effective pain reliever.
But oliceridine's value proposition actually depends on how well it stacks up against morphine from both a safety and efficacy standpoint, which is the secondary endpoint in each trial. If oliceridine produces a favorable clinical profile relative to the gold standard, morphine, it could end up generating hundreds of millions in sales. That's an enormous...
More