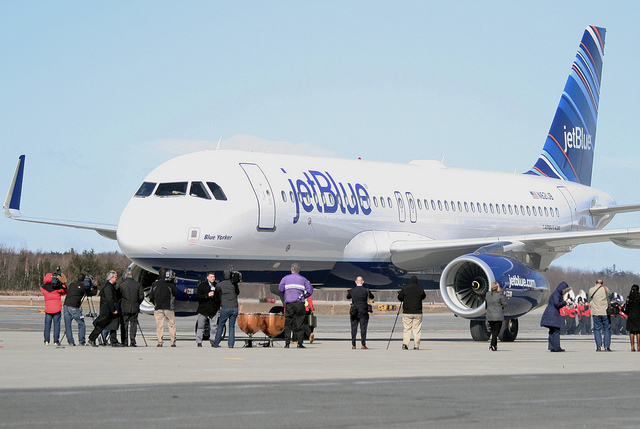 Wednesday, JetBlue (NASDAQ: JBLU) opened an outdoor lounge at New York's JFK International Airport on top of Terminal 5.
The new 4,046-square-foot rooftop lounge is open to all passengers who have passed through security. According to to USA Today, passenger do not have to be flying JetBlue to utilize the area. The space is family and pet friendly with a children's play area, dog walking section, and seating for 50 people. The lounge also has amazing view of the Manhattan skyline, free wifi, and several different food kiosks.
"I've never seen anything like this," passenger Joseph Berger told USA Today while waiting in the terminal during his layover. JetBlue is not the first airline to have this type of outdoor lounge; however, other airlines usually require a specific pass to enter the area.
For more business and travel news, click here.