The S&P 500 has risen more than 105% over the last five years, if you account for dividend reinvestment. That's a big enough gain to turn a $10,000 investment into a cool $20,500. While that's a great five-year run, a handful of stocks have left the famous index in the dust over this same time period.
Here's a closer look at three such stocks -- Ionis Pharmaceuticals (NASDAQ:IONS), Teligent (NASDAQ:TLGT), and Dexcom (NASDAQ:DXCM) -- that are each up at least 500% over the last five years.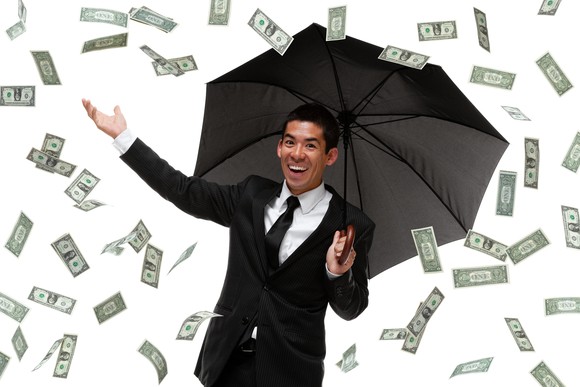 Ionis Pharmaceuticals: Up 632%
This biotech's claim to fame was developing an innovative process called antisense that it uses to develop drugs. Ionis' technology allows compounds to be created that target and bind to RNA, which is what pumps out the proteins that cause diseases. Ionis' drugs can be used to reduce the amount of troublesome protein that end up in the body, thereby helping to treat the underlying disease.
What's great about this technology is that Ionis can quickly churn out new drugs once a troublesome RNA target is identified. That has allowed the company to pack its pipeline full of dozens of drugs that are aimed a treating a wide range of diseases. That provides investors with multiple shots on goal.
Beyond the broad pipeline, Ionis has been such a terrific investment over the last few years thanks to its ability to make believers out of other big pharma companies. Currently, the company boasts partnerships with Biogen, GlaxoSmithKline, Bayer, AstraZeneca, Roche, and more. Better still...
More