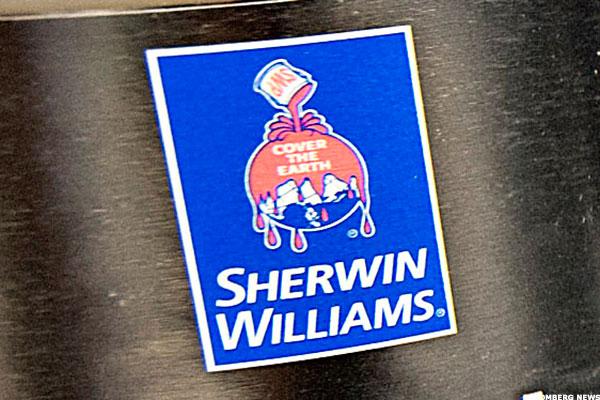 Year to date, shares of Sherwin-Williams (SHW) are up 4.9%. In March, the company agreed to acquire fellow paintmaker Valspar (VAL) . Can these companies paint the town red?
Sherwin-Williams agreed to acquire Valspar for more than $9 billion, a 35% premium to Valspar's closing price at the time of the announcement.
Last week, Valspar reported fourth-quarter fiscal 2016 earnings of $1.37 per share, 13 cents below the consensus estimate. Revenue fell 3.8% to $1.11 billion. The company said 10 cents of the...
More