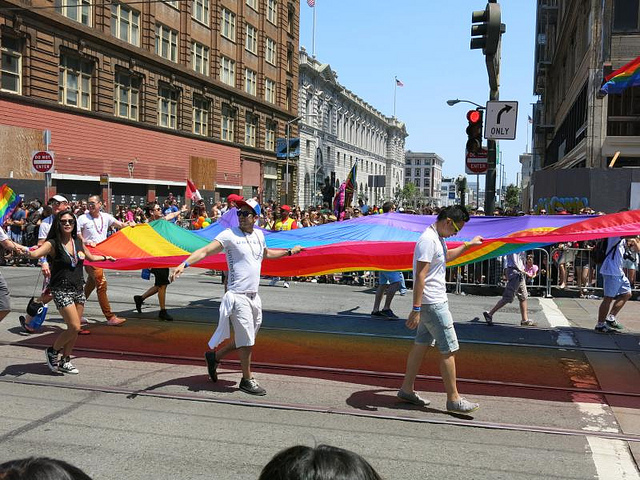 Before the Supreme Court ruling of the 14th Amendment's guarantee for same-sex couples the right to marry,  American (NASDAQ: AAL), Delta ( NYSE: DAL) and United( NYSE: UAL) airlines had filed arguments with the court regarding the matter. According to USA Today, the airlines argued in support of gay marriage stating that it will render a more inclusive workplace.
Along with many other big name businesses, American showcased a rainbow flag in its Twitter avatar  in support of Gay Pride Month and the Supreme Court ruling. Doug Parker, American's ceo stated "This is a historic moment for our country and for many of American's employees. Today's decision reaffirms the commitment of companies like American that recognize equality is good for business and society as a whole." Both of Delta and United's CEO released similar statements explaining their support of this step toward equality, as reported by USA Today. 
Along with these airlines, the Association of Flight Attendants-CWA, who represents more than 50,000 people, expressed its support of the decision. 
For more business and financial news, click here.