Two senators who attended the Munich Security Conference over the weekend affirmed that the US has not developed a so-called "bloody nose" strategy to take out North Korea's nuclear arsenal - contrary to prior reports in the Wall Street Journal and elsewhere.
"We are here to echo that there has not and has never been a bloody nose strategy," said Sheldon Whitehouse, a Democratic senator from Rhode Island. Whitehouse said he and other lawmakers who attended the conference were briefed by National Security Adviser HR McMaster had briefed a Senate delegation in a secure annex of Congress before the group traveled to the Munich Security Conference, he said on Sunday in the Bavarian capital.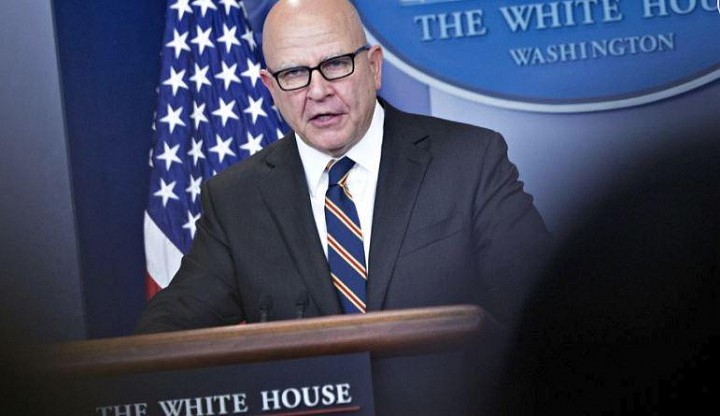 Many security experts have warned that any kind of preemptive strike against the North risks creating hundreds of thousands - if not millions - of casualties. Victor Cha, a former White House official who had been considered for the post of ambassador to South Korea, warned in an essay against giving North Korea a "bloody nose" using a targeted military strike on the regime, according to Bloomberg.
That's because even a small attack could spark a nuclear war that could devastate both the Korean peninsula and the Continental US - as well as leave many US allies at risk. The heaviest casualties, as we explained in a post over the summer entitled "What Would A North Korean Nuclear Attack Look Like?" Seoul and Tokyo could swiftly suffer millions of casualties from both nuclear and conventional weapons.
Furthermore, tipping the world into a potentially civilization-extinguishing conflict could stem from an accidental miscalculation by either side. In the most likely scenario, an accidental miscalculation during a missile or nuclear test in the Pacific impacts US military assets in Guam, triggering an overwhelming military response by the US.
That could devastate Northeast Asia and draw in both China and Russia, which have repeatedly warned the US to avoid military action, and have repeatedly pushed a peace plan that would see the US abandon its military exercises in the region - and remove its missile-defense systems in South Korea - in exchange for the North halting its nuclear program.
"It was very clear from H.R. McMaster," said New Hampshire Senator Jeanne Shaheen, who also attended the briefing. Idaho Senator James Risch also attested that no such strategy exists.
Meanwhile, a North Korean state-run news agency published commentary criticizing President Trump's hints at the possibility of a military intervention in North Korea, saying the state of about 25 million people is "fully ready" for both dialogue and war.
Here's a breakdown of those comments courtesy of Bloomberg:
"At a time when the trend for improved inter-Korean relations is created on the Korean peninsula and the wish of the international community for peace and stability grows stronger thanks to the DPRK's pro-active efforts, it's hard to understand for the U.S. to tout a military option premised on the failure of what they called diplomatic ways."

"The U.S. tries to put a brake on the DPRK's additional military steps by threatening the latter with belligerent remarks and further inveigle south Korea and neighboring countries worrying about a war into the racket of sanctions and pressure against the DPRK and secure a justification for a risky preemptive attack in an extreme case"

"The Trump group driven into a tight corner within and without is tying to seek a way out by triggering a war on the Korean peninsula at any cost"

"The DPRK is fully ready for both dialogue and war."
With the Winter Games in PyeongChang drawing to a close, military exercises involving joint US-South Korean forces are expected to resume over the next month or two. Only then will the recent detente between the South and North - symbolized by their fielding of a joint women's ice hockey team - be tested.