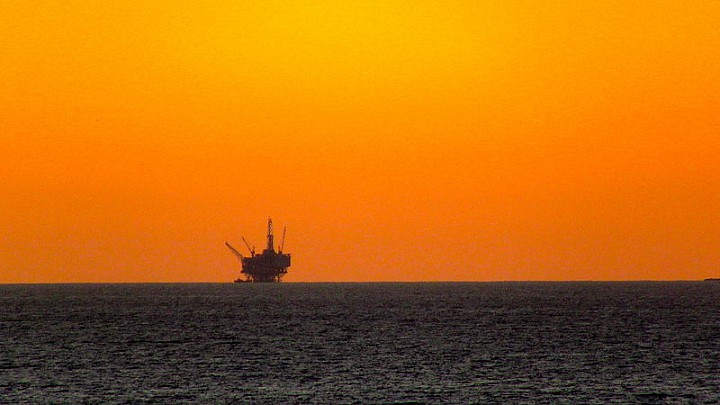 Source: Wikimedia Commons  Author: The Conduqtor
Royal Dutch Shell (NYSE:RDS.A) (NYSE:RDS.B) and its partner Nexen Petroleum Offshore, a subsidiary of CNOOC Limited (NYSE:CEO), have decided to move forward with the Appomattox development in offshore Gulf of Mexico. The development includes building a floating platform, which will be Shell's eighth and largest in the Gulf of Mexico, to service production at the Appomattox and Vicksburg fields. At its peak, the development will pump out ~175,000 BOE/d. Shell owns 79% of the venture and CNOOC's wholly owned subsidiary owns the rest. 
This development will provide a major boost to Shell's production base in the Gulf of Mexico, which stood at ~225,000 BOE/d in 2014. Initially, Shell will target 650 million BOE in the Appomattox and Vicksburg fields, which may end up growing to 800 million BOE through expansions and tie-backs. The Appomattox development is expected to be operational by the end of the decade. 
Through third-party cost savings due to low oil prices, better project design, and by reducing the number of wells that the development needs, Shell was able to shave 20% off of the project's total cost. This lowered Shell's estimated break-even price to around $55/barrel at Brent equivalent pricing. The upstream industry is able to realize strong realized prices on a relative basis in the Gulf of Mexico as crude produced in the area generally trades at a significant premium to WTI and a slight premium to Brent, enabling Shell to generate stronger margins. 
Long-term this move will pay off, as the Gulf of Mexico's established infrastructure base, proximity to an enormous amount of refinery capacity, and premium realized prices should enable Shell and its partner CNOOC to make a lot of money of this venture once it is completed. 
Readers who want to check out how to make a buck in the energy industry should check out WhoTrades' Oil & Gas Investment Page for more info on this exciting and extremely lucrative industry. 
Disclosure: Callum Turcan, the author, does not own any of the companies mentioned above. Always do your own due diligence before investing.