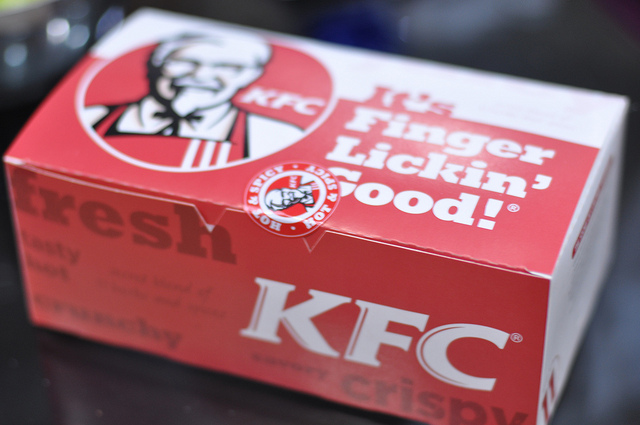 Tuesday, KFC (NYSE: YUM) had its grand unveiling in Yangon, the nation's commercial capital, making it the first major Western fast-food chain to open a restaurant in Burma. According to the Washington Post, people lined up for hours outside of the shop to get a taste of this much awaited meal. 
KFC is working with Singaporean Yoma Strategies on the project to create an  product for Burma's growing middle class, as reported by the Washington Post. The team also plans to add more restaurant locations in Burma by the end of the year.
Many other companies are still wary to open businesses in Burma, but in recent years KFC saw success tackling emerging markets.

For more business and financial news, click here.